ADES Framework
The ADES framework is based on two pillars:
Agile Delivery to improve the process in an organization based on iterations, feedback and responsible individuals.
Evolutionary Systems to create a technical environment that continuously evolves to support Agile Delivery and innovation.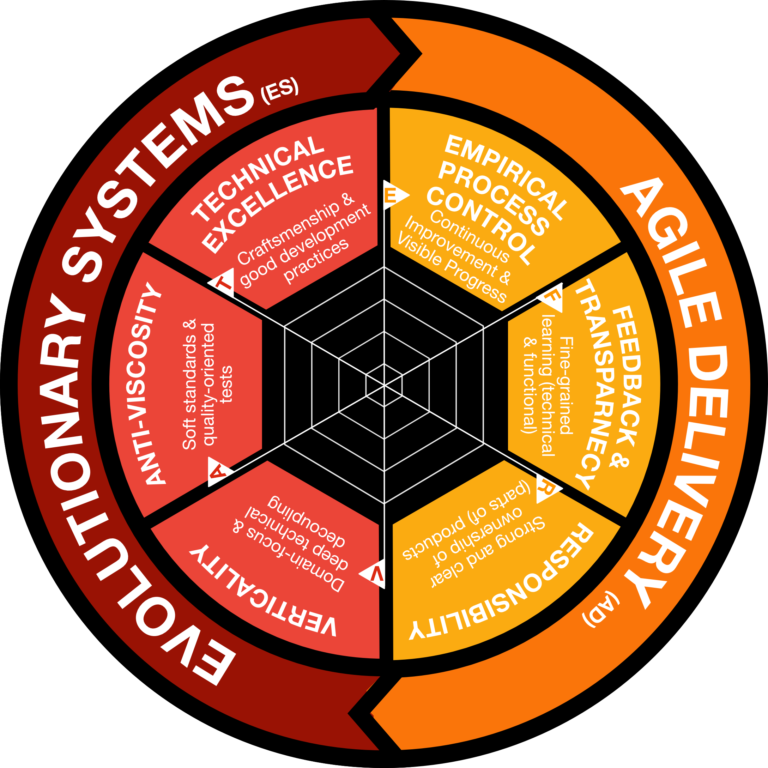 These two pillars each contain three sectors that have to be addressed in order to continuously improve an organization or development effort:
All of these areas reference each other and need to work in harmony to create fast-moving, flexible IT-Organizations. The spiderweb-diagram in the middle illustrates the continuous evaluation and improvement in the areas and can be used to identify the biggest shortfalls in your organization at the moment.